500 Leads/month
5.000 Pageviews/month

×

Lite

Plus

Select


Ask for quotation

50K


Ask for quotation

A/B Testing
Features
QR Code Campaigns

1

10

Simultaneous Campaigns

1

3

10

unlimited

A/B Testing

✔

✔

URL Campaign Segmentation

✔

✔

Bulk unique coupons

✔

✔

Coupon Draw Probability

✔

✔

✔

✔

Captcha v4

✔

✔

Temporary Campaigns

✔

✔

Templates

Basic

Basic

Full

Full

Dashboard

✔

✔

✔

✔

Lead Segmentation

✔

✔

Entry Animations

✔

✔

Pop-up and On-site Element types
Spin the Wheel

✔

✔

✔

✔

Slot Machine

✔

✔

✔

✔

Scratch Card

✔

✔

✔

✔

TNT

✔

✔

✔

✔

Grab a Gift

✔

✔

✔

✔

Treasure Hunt

✔

✔

✔

✔

Countdown Pop-up

✔

✔

✔

✔

Video Commerce

✔

✔

Invitation Widget

✔

✔

✔

✔

FOMO Bar

✔

✔

✔

✔

Reminder Bar

✔

✔

✔

✔

Triggers
After x seconds

✔

✔

✔

✔

Exit Intent (3 levels of sensibility)

✔

✔

✔

✔

Scroll Down

✔

✔

✔

✔

After visiting x pages

✔

✔

Add To cart

✔

New / Returning Visitor

✔

Redirection

✔

✔

Exibition frequency

✔

✔

✔

✔

Integrations
Tag Instalation

✔

✔

✔

✔

Email Marketing Integrations

✔

✔

✔

Email Validations*

available

available

available

Support
Email

✔

✔

✔

✔

Chat

✔

✔

✔

✔

WhatsApp Group

✔

Conference Call

✔

✔

500 Leads/month
5.000 Pageviews/month

×

Lite

Plus

Select


Ask for quotation

50K


Ask for quotation

Features
QR Code Campaigns

1

10

Simultaneous Campaigns

1

3

10

unlimited

A/B Testing

✔

✔

URL Campaign Segmentation

✔

✔

Bulk unique coupons

✔

✔

Coupon Draw Probability

✔

✔

✔

✔

Captcha v4

✔

✔

Temporary Campaigns

✔

✔

Templates

Basic

Basic

Full

Full

Dashboard

✔

✔

✔

✔

Lead Segmentation

✔

✔

Entry Animations

✔

✔

Pop-up and On-site Element types
Spin the Wheel

✔

✔

✔

✔

Slot Machine

✔

✔

✔

✔

Scratch Card

✔

✔

✔

✔

TNT

✔

✔

✔

✔

Grab a Gift

✔

✔

✔

✔

Treasure Hunt

✔

✔

✔

✔

Countdown Pop-up

✔

✔

✔

✔

Video Commerce

✔

✔

Invitation Widget

✔

✔

✔

✔

FOMO Bar

✔

✔

✔

✔

Reminder Bar

✔

✔

✔

✔

Triggers
After x seconds

✔

✔

✔

✔

Exit Intent (3 levels of sensibility)

✔

✔

✔

✔

Scroll Down

✔

✔

✔

✔

After visiting x pages

✔

✔

Add To cart

✔

New / Returning Visitor

✔

Redirection

✔

✔

Exibition frequency

✔

✔

✔

✔

Integrations
Tag Instalation

✔

✔

✔

✔

Email Marketing Integrations

✔

✔

✔

Email Validations*

available

available

available

Support
Email

✔

✔

✔

✔

Chat

✔

✔

✔

✔

WhatsApp Group

✔

Conference Call

✔

✔

2.500 Leads/month
25.000 Pageviews/month

×

Lite

Plus

Select


Ask for quotation

50K


Ask for quotation

Features
QR Code Campaigns

1

10

Simultaneous Campaigns

1

3

10

unlimited

A/B Testing

✔

✔

URL Campaign Segmentation

✔

✔

Bulk unique coupons

✔

✔

Coupon Draw Probability

✔

✔

✔

✔

Captcha v4

✔

✔

Temporary Campaigns

✔

✔

Templates

Basic

Basic

Full

Full

Dashboard

✔

✔

✔

✔

Lead Segmentation

✔

✔

Entry Animations

✔

✔

Pop-up and On-site Element types
Spin the Wheel

✔

✔

✔

✔

Slot Machine

✔

✔

✔

✔

Scratch Card

✔

✔

✔

✔

TNT

✔

✔

✔

✔

Grab a Gift

✔

✔

✔

✔

Treasure Hunt

✔

✔

✔

✔

Countdown Pop-up

✔

✔

✔

✔

Video Commerce

✔

✔

Invitation Widget

✔

✔

✔

✔

FOMO Bar

✔

✔

✔

✔

Reminder Bar

✔

✔

✔

✔

Triggers
After x seconds

✔

✔

✔

✔

Exit Intent (3 levels of sensibility)

✔

✔

✔

✔

Scroll Down

✔

✔

✔

✔

After visiting x pages

✔

✔

Add To cart

✔

New / Returning Visitor

✔

Redirection

✔

✔

Exibition frequency

✔

✔

✔

✔

Integrations
Tag Instalation

✔

✔

✔

✔

Email Marketing Integrations

✔

✔

✔

Email Validations*

available

available

available

Support
Email

✔

✔

✔

✔

Chat

✔

✔

✔

✔

WhatsApp Group

✔

Conference Call

✔

✔

2.500 Leads/month
25.000 Pageviews/month

×

Lite

Plus

Select


Ask for quotation

50K


Ask for quotation

Features
QR Code Campaigns

1

10

Simultaneous Campaigns

1

3

10

unlimited

A/B Testing

✔

✔

URL Campaign Segmentation

✔

✔

Bulk unique coupons

✔

✔

Coupon Draw Probability

✔

✔

✔

✔

Captcha v4

✔

✔

Temporary Campaigns

✔

✔

Templates

Basic

Basic

Full

Full

Dashboard

✔

✔

✔

✔

Lead Segmentation

✔

✔

Entry Animations

✔

✔

Pop-up and On-site Element types
Spin the Wheel

✔

✔

✔

✔

Slot Machine

✔

✔

✔

✔

Scratch Card

✔

✔

✔

✔

TNT

✔

✔

✔

✔

Grab a Gift

✔

✔

✔

✔

Treasure Hunt

✔

✔

✔

✔

Countdown Pop-up

✔

✔

✔

✔

Video Commerce

✔

✔

Invitation Widget

✔

✔

✔

✔

FOMO Bar

✔

✔

✔

✔

Reminder Bar

✔

✔

✔

✔

Triggers
After x seconds

✔

✔

✔

✔

Exit Intent (3 levels of sensibility)

✔

✔

✔

✔

Scroll Down

✔

✔

✔

✔

After visiting x pages

✔

✔

Add To cart

✔

New / Returning Visitor

✔

Redirection

✔

✔

Exibition frequency

✔

✔

✔

✔

Integrations
Tag Instalation

✔

✔

✔

✔

Email Marketing Integrations

✔

✔

✔

Email Validations*

available

available

available

Support
Email

✔

✔

✔

✔

Chat

✔

✔

✔

✔

WhatsApp Group

✔

Conference Call

✔

✔

10.000 Leads/month
100.000 Pageviews/month

×

Lite

Plus

Select


Ask for quotation

50K


Ask for quotation

Features
QR Code Campaigns

1

10

Simultaneous Campaigns

1

3

10

unlimited

A/B Testing

✔

✔

URL Campaign Segmentation

✔

✔

Bulk unique coupons

✔

✔

Coupon Draw Probability

✔

✔

✔

✔

Captcha v4

✔

✔

Temporary Campaigns

✔

✔

Templates

Basic

Basic

Full

Full

Dashboard

✔

✔

✔

✔

Lead Segmentation

✔

✔

Entry Animations

✔

✔

Pop-up and On-site Element types
Spin the Wheel

✔

✔

✔

✔

Slot Machine

✔

✔

✔

✔

Scratch Card

✔

✔

✔

✔

TNT

✔

✔

✔

✔

Grab a Gift

✔

✔

✔

✔

Treasure Hunt

✔

✔

✔

✔

Countdown Pop-up

✔

✔

✔

✔

Video Commerce

✔

✔

Invitation Widget

✔

✔

✔

✔

FOMO Bar

✔

✔

✔

✔

Reminder Bar

✔

✔

✔

✔

Triggers
After x seconds

✔

✔

✔

✔

Exit Intent (3 levels of sensibility)

✔

✔

✔

✔

Scroll Down

✔

✔

✔

✔

After visiting x pages

✔

✔

Add To cart

✔

New / Returning Visitor

✔

Redirection

✔

✔

Exibition frequency

✔

✔

✔

✔

Integrations
Tag Instalation

✔

✔

✔

✔

Email Marketing Integrations

✔

✔

✔

Email Validations*

available

available

available

Support
Email

✔

✔

✔

✔

Chat

✔

✔

✔

✔

WhatsApp Group

✔

Conference Call

✔

✔

10.000 Leads/month
100.000 Pageviews/month

×

Lite

Plus

Select


Ask for quotation

50K


Ask for quotation

Features
QR Code Campaigns

1

10

Simultaneous Campaigns

1

3

10

unlimited

A/B Testing

✔

✔

URL Campaign Segmentation

✔

✔

Bulk unique coupons

✔

✔

Coupon Draw Probability

✔

✔

✔

✔

Captcha v4

✔

✔

Temporary Campaigns

✔

✔

Templates

Basic

Basic

Full

Full

Dashboard

✔

✔

✔

✔

Lead Segmentation

✔

✔

Entry Animations

✔

✔

Pop-up and On-site Element types
Spin the Wheel

✔

✔

✔

✔

Slot Machine

✔

✔

✔

✔

Scratch Card

✔

✔

✔

✔

TNT

✔

✔

✔

✔

Grab a Gift

✔

✔

✔

✔

Treasure Hunt

✔

✔

✔

✔

Countdown Pop-up

✔

✔

✔

✔

Video Commerce

✔

✔

Invitation Widget

✔

✔

✔

✔

FOMO Bar

✔

✔

✔

✔

Reminder Bar

✔

✔

✔

✔

Triggers
After x seconds

✔

✔

✔

✔

Exit Intent (3 levels of sensibility)

✔

✔

✔

✔

Scroll Down

✔

✔

✔

✔

After visiting x pages

✔

✔

Add To cart

✔

New / Returning Visitor

✔

Redirection

✔

✔

Exibition frequency

✔

✔

✔

✔

Integrations
Tag Instalation

✔

✔

✔

✔

Email Marketing Integrations

✔

✔

✔

Email Validations*

available

available

available

Support
Email

✔

✔

✔

✔

Chat

✔

✔

✔

✔

WhatsApp Group

✔

Conference Call

✔

✔

50.000 Leads/month
500.000 Pageviews/month

×

Lite

Plus

Select


Ask for quotation

50K


Ask for quotation

Features
QR Code Campaigns

1

10

Simultaneous Campaigns

1

3

10

unlimited

A/B Testing

✔

✔

URL Campaign Segmentation

✔

✔

Bulk unique coupons

✔

✔

Coupon Draw Probability

✔

✔

✔

✔

Captcha v4

✔

✔

Temporary Campaigns

✔

✔

Templates

Basic

Basic

Full

Full

Dashboard

✔

✔

✔

✔

Lead Segmentation

✔

✔

Entry Animations

✔

✔

Pop-up and On-site Element types
Spin the Wheel

✔

✔

✔

✔

Slot Machine

✔

✔

✔

✔

Scratch Card

✔

✔

✔

✔

TNT

✔

✔

✔

✔

Grab a Gift

✔

✔

✔

✔

Treasure Hunt

✔

✔

✔

✔

Countdown Pop-up

✔

✔

✔

✔

Video Commerce

✔

✔

Invitation Widget

✔

✔

✔

✔

FOMO Bar

✔

✔

✔

✔

Reminder Bar

✔

✔

✔

✔

Triggers
After x seconds

✔

✔

✔

✔

Exit Intent (3 levels of sensibility)

✔

✔

✔

✔

Scroll Down

✔

✔

✔

✔

After visiting x pages

✔

✔

Add To cart

✔

New / Returning Visitor

✔

Redirection

✔

✔

Exibition frequency

✔

✔

✔

✔

Integrations
Tag Instalation

✔

✔

✔

✔

Email Marketing Integrations

✔

✔

✔

Email Validations*

available

available

available

Support
Email

✔

✔

✔

✔

Chat

✔

✔

✔

✔

WhatsApp Group

✔

Conference Call

✔

✔

50.000 Leads/month
500.000 Pageviews/month

×

Lite

Plus

Select


Ask for quotation

50K


Ask for quotation

Features
QR Code Campaigns

1

10

Simultaneous Campaigns

1

3

10

unlimited

A/B Testing

✔

✔

URL Campaign Segmentation

✔

✔

Bulk unique coupons

✔

✔

Coupon Draw Probability

✔

✔

✔

✔

Captcha v4

✔

✔

Temporary Campaigns

✔

✔

Templates

Basic

Basic

Full

Full

Dashboard

✔

✔

✔

✔

Lead Segmentation

✔

✔

Entry Animations

✔

✔

Pop-up and On-site Element types
Spin the Wheel

✔

✔

✔

✔

Slot Machine

✔

✔

✔

✔

Scratch Card

✔

✔

✔

✔

TNT

✔

✔

✔

✔

Grab a Gift

✔

✔

✔

✔

Treasure Hunt

✔

✔

✔

✔

Countdown Pop-up

✔

✔

✔

✔

Video Commerce

✔

✔

Invitation Widget

✔

✔

✔

✔

FOMO Bar

✔

✔

✔

✔

Reminder Bar

✔

✔

✔

✔

Triggers
After x seconds

✔

✔

✔

✔

Exit Intent (3 levels of sensibility)

✔

✔

✔

✔

Scroll Down

✔

✔

✔

✔

After visiting x pages

✔

✔

Add To cart

✔

New / Returning Visitor

✔

Redirection

✔

✔

Exibition frequency

✔

✔

✔

✔

Integrations
Tag Instalation

✔

✔

✔

✔

Email Marketing Integrations

✔

✔

✔

Email Validations*

available

available

available

Support
Email

✔

✔

✔

✔

Chat

✔

✔

✔

✔

WhatsApp Group

✔

Conference Call

✔

✔
×
Lite

Plus

Select


Ask for quotation

50K


Ask for quotation

Features
QR Code Campaigns

1

10

Simultaneous Campaigns

1

3

10

unlimited

A/B Testing

✔

✔

URL Campaign Segmentation

✔

✔

Bulk unique coupons

✔

✔

Coupon Draw Probability

✔

✔

✔

✔

Captcha v4

✔

✔

Temporary Campaigns

✔

✔

Templates

Basic

Basic

Full

Full

Dashboard

✔

✔

✔

✔

Lead Segmentation

✔

✔

Entry Animations

✔

✔

Pop-up and On-site Element types
Spin the Wheel

✔

✔

✔

✔

Slot Machine

✔

✔

✔

✔

Scratch Card

✔

✔

✔

✔

TNT

✔

✔

✔

✔

Grab a Gift

✔

✔

✔

✔

Treasure Hunt

✔

✔

✔

✔

Countdown Pop-up

✔

✔

✔

✔

Video Commerce

✔

✔

Invitation Widget

✔

✔

✔

✔

FOMO Bar

✔

✔

✔

✔

Reminder Bar

✔

✔

✔

✔

Triggers
After x seconds

✔

✔

✔

✔

Exit Intent (3 levels of sensibility)

✔

✔

✔

✔

Scroll Down

✔

✔

✔

✔

After visiting x pages

✔

✔

Add To cart

✔

New / Returning Visitor

✔

Redirection

✔

✔

Exibition frequency

✔

✔

✔

✔

Integrations
Tag Instalation

✔

✔

✔

✔

Email Marketing Integrations

✔

✔

✔

Email Validations*

available

available

available

Support
Email

✔

✔

✔

✔

Chat

✔

✔

✔

✔

WhatsApp Group

✔

Conference Call

✔

✔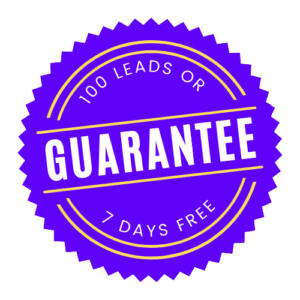 100% risk free guarantee
Create your account for free for 7 days or until you reach 80 conversions.
POPCONVERT offers this free platform test in order to show that our system is functional.
During these 7 days or until you reach your 80 leads, our employees will be working hard for you to reach your goal and your business to grow.
It's easy to get more subscribers with Popconvert
Start transforming your marketing campaigns today.
Customers with high ROI
Start transforming your marketing campaigns today.
Frequently Asked Questions
1. Why Choose Popconvert?
Investing in website traffic? Give Popconvert a try. With average conversion rates around 1%-2%, we believe that we should be focusing on facilitating initial conversions from new traffic and collecting their contact details and consent for promotional messages. This will boost your chances of converting users on their first visit and nurture leads for future conversions. Popconvert users enjoy increased conversion rates and significant growth in their marketing contacts database from day one.
2. Is Popconvert Suitable for Me?
Popconvert is a lead generation tool for all sizes of e-commerce businesses. Our interactive pop-ups transform visitors into loyal customers. It's perfect for building databases for CRM, Email Marketing, SMS, and WhatsApp contact lists. Gamified interactive experiences reshape how users perceive discount coupons, tapping into psychological triggers and boosting sales.
3. How Do I Install Popconvert on My Website?
Installing Popconvert is a breeze – just copy and paste our script into your website. For major Ecommerce platforms, our app does the heavy lifting. Click the app install button before creating your first campaign and you should be ready to go. Our support is always there for you if needed.
4. What Is a "Lead"?
A "lead" is any user who completes a form on our Pop-ups, providing at least their email address to participate.
5. How Are Pageviews Calculated?
A "pageview" is counted each time a user loads content including our script on your website.
6. How Does the Free Trial Work?
During the "Free Trial," you get 80 leads to use within 7 days. The trial ends when either the leads are exhausted or 7 days pass. For instance, if you gain 75 leads in the trial, it ends on the 7th day. If you earn all 80 leads in an hour, your trial ends then.
7. Will Popconvert Slow Down My Website?
Popconvert's script is optimized for speed, ensuring smooth performance and Google Page Speed friendliness.
8. How Does Monthly Pricing Work?
Choose a monthly subscription that suits you. Pay invoices monthly, and cancel hassle-free anytime.
9. How Does Annual Pricing Work?
Opt for an annual subscription with a discount. Pay invoices annually, but pageviews are available monthly. Commitment required.
10. Does Popconvert Offer Enterprise Plans?
Yes, for Ecommerces with high traffic or agencies with demanding needs, we offer custom enterprise plans. Let's discuss and tailor a proposal.
11. How Does Billing Work?
Monthly and Annual billing via credit card, PIX, boleto, or bank transfer (based on location). On annual billing, the leads are provided monthly.
12. What Happens If I Reach My Monthly Quota?
Upon hitting your package limit, pop-ups cease. Wait for the next billing cycle or upgrade to resume.
13. Can I Upgrade or Downgrade Anytime?
Upgrade anytime, downgrade at each billing cycle's end.
14. Can I Cancel Anytime?
Monthly subscriptions can be canceled anytime; annual subscriptions have a yearly commitment.
15. Can I Integrate Popconvert with My Tools?
Yes, Popconvert integrates with Ecommerce and Email Marketing/CRM tools. Inquire about specific requirements.
16. Does Popconvert Have a Partners Program for Agencies?
Absolutely, our Partners Program caters to Ecommerce agencies. Contact us for partnership details.