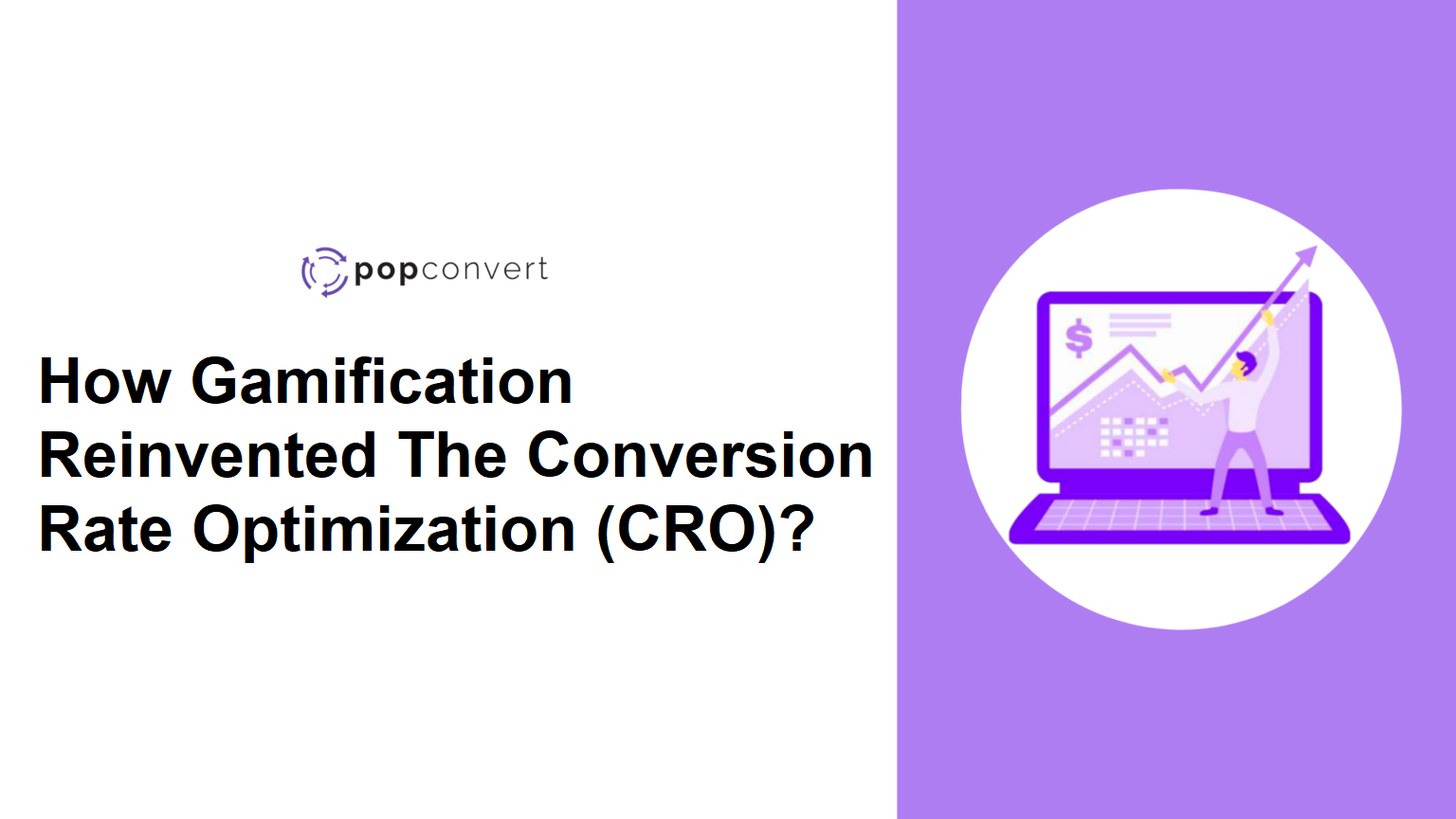 Nowadays most of the companies have an online presence, and increase their conversion rate is one of their main goals. Currently, there are several marketing strategies to achieve this goal. One of them is the conversion rate optimization (CRO).
When a company combines the CRO with the concept of gamification, it can really get amazing sales results.
Digital marketing strategies are increasingly changing. This happens because these kinds of strategies must follow the consumer changing trend. So, digital marketing strategies are becoming increasingly sophisticated, innovative, and willing to make ecommerce channels more attractive, in addition, to stand out its products and services in the market.
In this article you'll understand what is Conversion Rate Optimization, and how gamification has changed this concept so important.
What is Conversion Rate Optimization (CRO)?


Conversion Rate Optimization (CRO) is a set of strategies that aim to constantly improve the website and the owned media in order to attract users and increase the sales conversion rate. In other words, it's really important to use CRO in your digital marketing strategies.
With CRO you can better get the advantage of your current traffic. It's possible to apply it in your ecommerce business through different optimizations on your site and other channels such as email. The main goal is to increase the conversion rate.
Better than just generate leads is to convert them into customers and, thus, increase your sales and revenue. That's why it is so important to engage and nurture your leads, seeking to strengthen your relationship with them. If you do so, your leads will become customers and make the purchase.
It means that you must not only care about your website. You also should think about the entire customer journey, and how you can attract your website users and turn them into leads. After this, you can guide your leads to make the purchase. CRO can increase your conversion rates by improving your channels (website, app, email, etc).
In order to apply the CRO, you must create a lead qualification process, optimize posts to increase traffic, improve service with chatbots, automate workflows, use remarketing to maintain your customer's interest, and try several versions of your landing page at the same time.
CLICK HERE AND CHECK OUT THE ARTICLE: What us an Email Opt In? — The Ultimate Guide
Conversion Rate Optimization Benefits
CRO is important because it has a lot of benefits such as saving your time and improving results without increasing work, besides, to improve the average ticket size. This is because, based on improvements in your channels, you can use CRO to increase your conversion rate from tests on your own website. And for sure, you're going to understand the consumer behavior based on these tests.
And after understand your consumer behavior, if necessary, you can change a pop up on your website, or an article, and then get more results based on the user's interests, for example.
Instead of thinking about external strategies, CRO appears as an improvement for your ecommerce business, seeking to make better use of your current traffic. Therefore, the CRO means optimizing the customer journey.
How can Gamification boost the CRO?


Gamification is not exactly a marketing strategy, but a concept that applies principles of games in other contexts. Teachers can use its principles in their classrooms, doctors can apply them when caring for their patients.
Actually, almost everybody and every company can use gamification. Within that range of possibilities, is digital marketing.
Gamification aims at greater user engagement and thinks about the user experience, from the first time he visits the site to the moment the purchase is made. Gamification engages the lead through email marketing strategies.
 When we apply Gamification and CRO together, the conversion rate increases because these strategies are capable of maintaining your potential clients' and customers' attention.
An example of gamification are interactive pop ups. First, pop ups must be displayed in a proper context (a user leaving the site, for example). Then, they should offer free shipping, discounts, or another kind of prizes on a spin to win wheel. The strategy is to allow the users to get this benefit only after they register their contact information.
The possibility of getting a good discount on a product, including even lower discounts, encourages the users to be willing to try the spin to win wheel and to inform their contact information. Once the lead is captured, the gamification will act on the emails.
The First Step to Improve your Conversion Rate Optimizaiton
The first step is always a new and qualified contact list. Gamification aims to build a qualified and segmented contact list, so the emails sent will be assertive and dynamic. This doubles the email open rate, which leads to a good Domain and IP reputation.
In addition, with a more dynamic experience in your ecommerce store, the results of using interactive pop ups can be 20 times better than using static pop ups, for example.
CRO aims to improve the search process and increase the conversion rate, but on the other hand, gamification seeks engagement. It's important to understand that through engagement it is possible to guide the user throughout the sales funnel.
Without engagement, probably the user's interest in your brand will decrease and the email open rate will gradually lose strength. This can make your email falling into the spam box, or even make your lead leave your database.
Keep in mind that a user visits several websites every day and when searching for a product he analyzes several options. So, in order to stand out from the crowd and convert the largest number of leads, your ecommerce business needs to offer a different experience when the user visits your website.
Increase your Revenue with Gamification and CRO
By using a segmented contact list, Gamification improves the user experience and increases the conversion rate because of a personalized and unique experience during the sales funnel. Using a strategy like that makes a huge difference when it comes to conversion rate.
Based on the concept of gamification, Popconvert aims to increase the conversion rate, by improving the CRO. Popconvert is a sophisticated high-performance software that seeks customized solutions for each ecommerce business.
Aiming to make the user experience as best as possible, Popconvert uses gamification to create engagement and to guide the consumer throughout the sales funnel.
Popconvert keeps users interested in your brand, engages your leads, and improves customer loyalty.
To increase the conversion rate, gamification reinvents the Conversion Rate Optimization by offering innovative tools to improve engagement. With a qualified and segmented contact list, it's possible to personalize and target the strategies, in addition, to make the user experience a better one.
Personalize the user experience is for sure a differential when it comes to optimize the conversion rate and increase the revenue of your ecommerce business.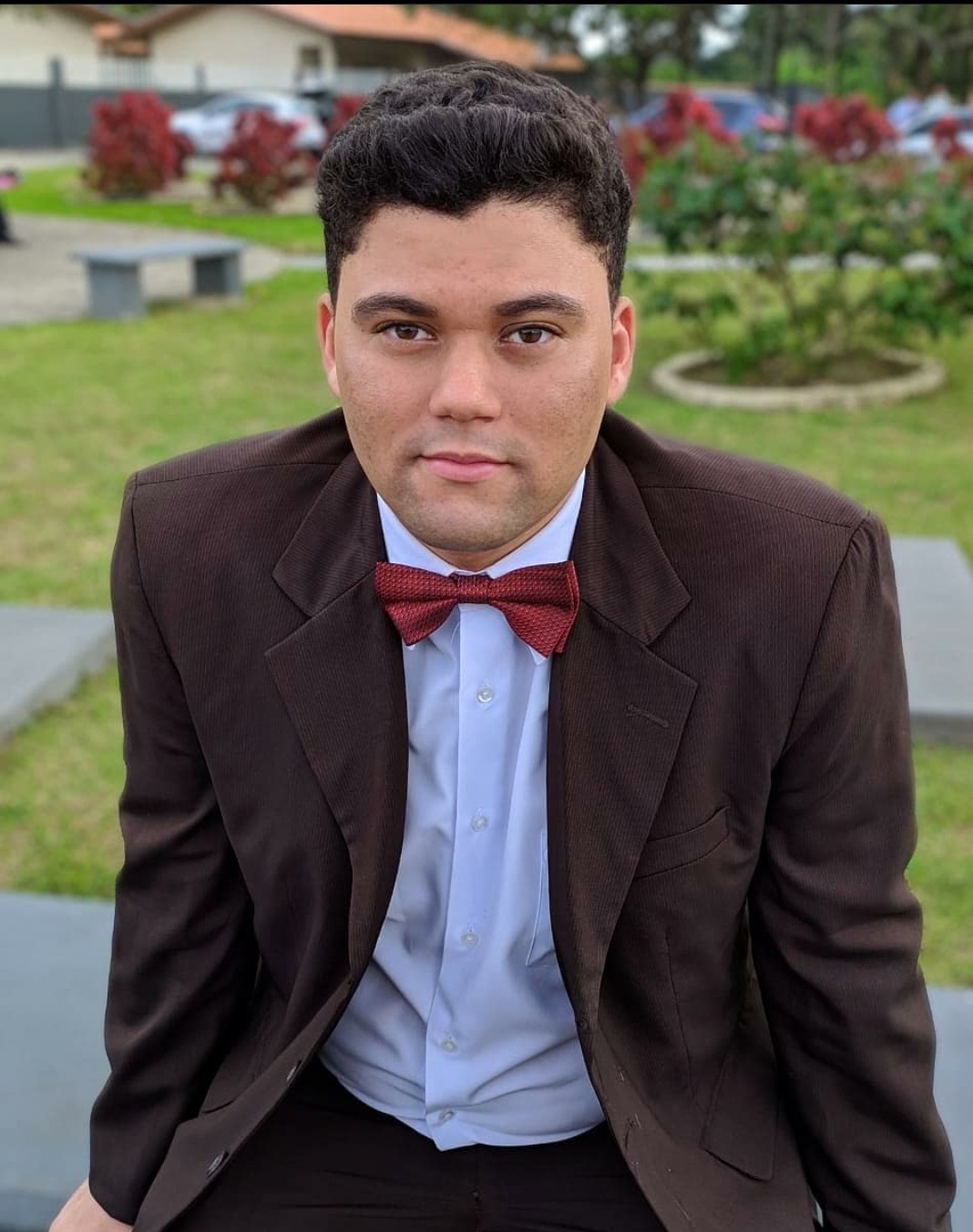 Gian Desiderio is a writer for the web. He is on our marketing team, where he also manages our social media. In his free time, he seeks to expand his digital marketing capabilities and he often volunteers to teach English to children in Brazil.